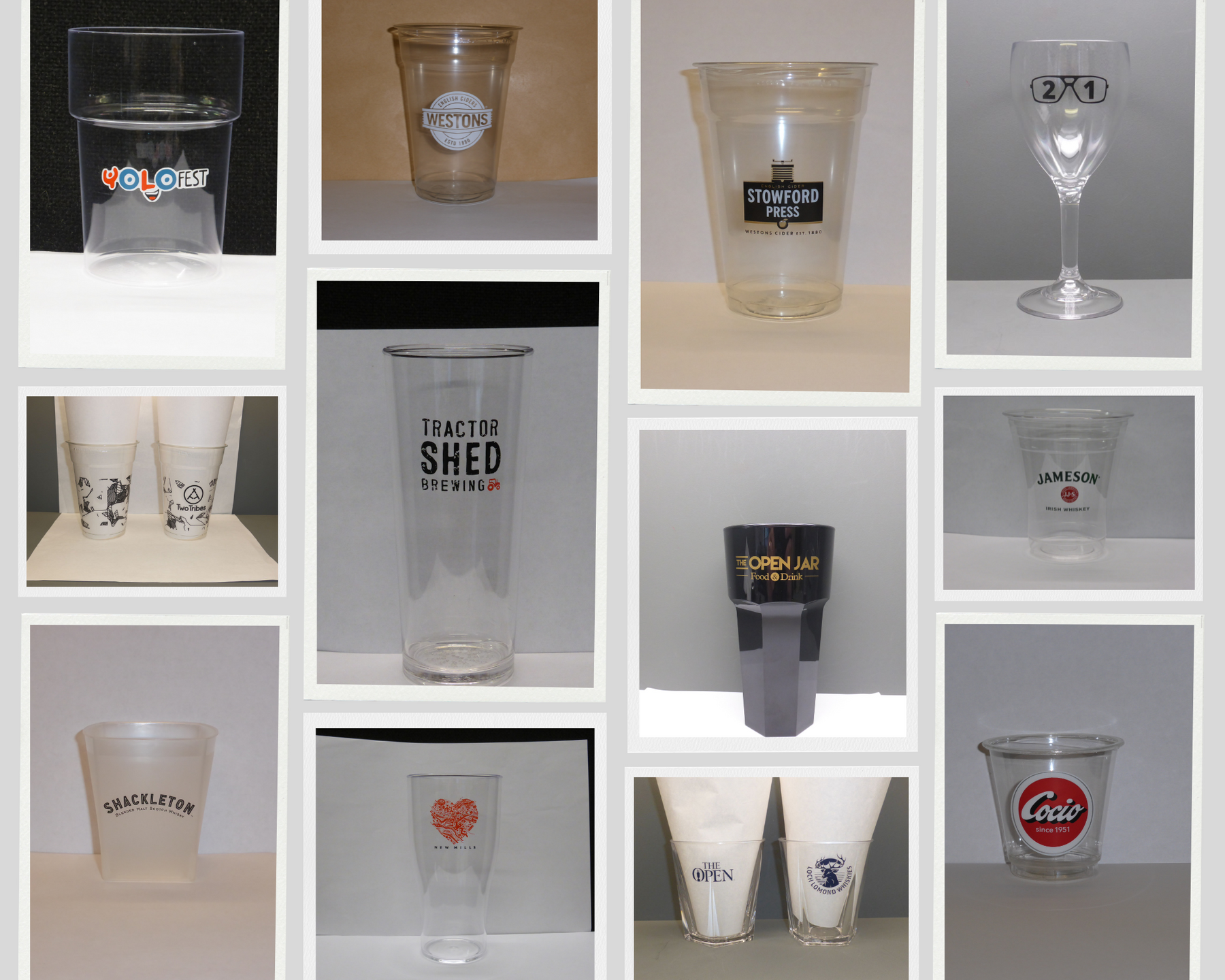 Make your glasses stand out with printing
Here at Dukes we are proud to show off some of our previous bespoke printing jobs, we work with you every step of the way to create the perfect outcome. The first step is for you to send in your enquiry, we will then work with you to create exactly what you are after.
We have no minimum print order so there really is no job too small, we also work directly with manufacturers to add print at the point of manufacture, so there really is no job too big! 
We can print single colour logos and full colour logos on to pretty much everything! 
Add a personal touch to your wedding, birthday or large event. 
Enquire today info@dukesvalley.co.uk