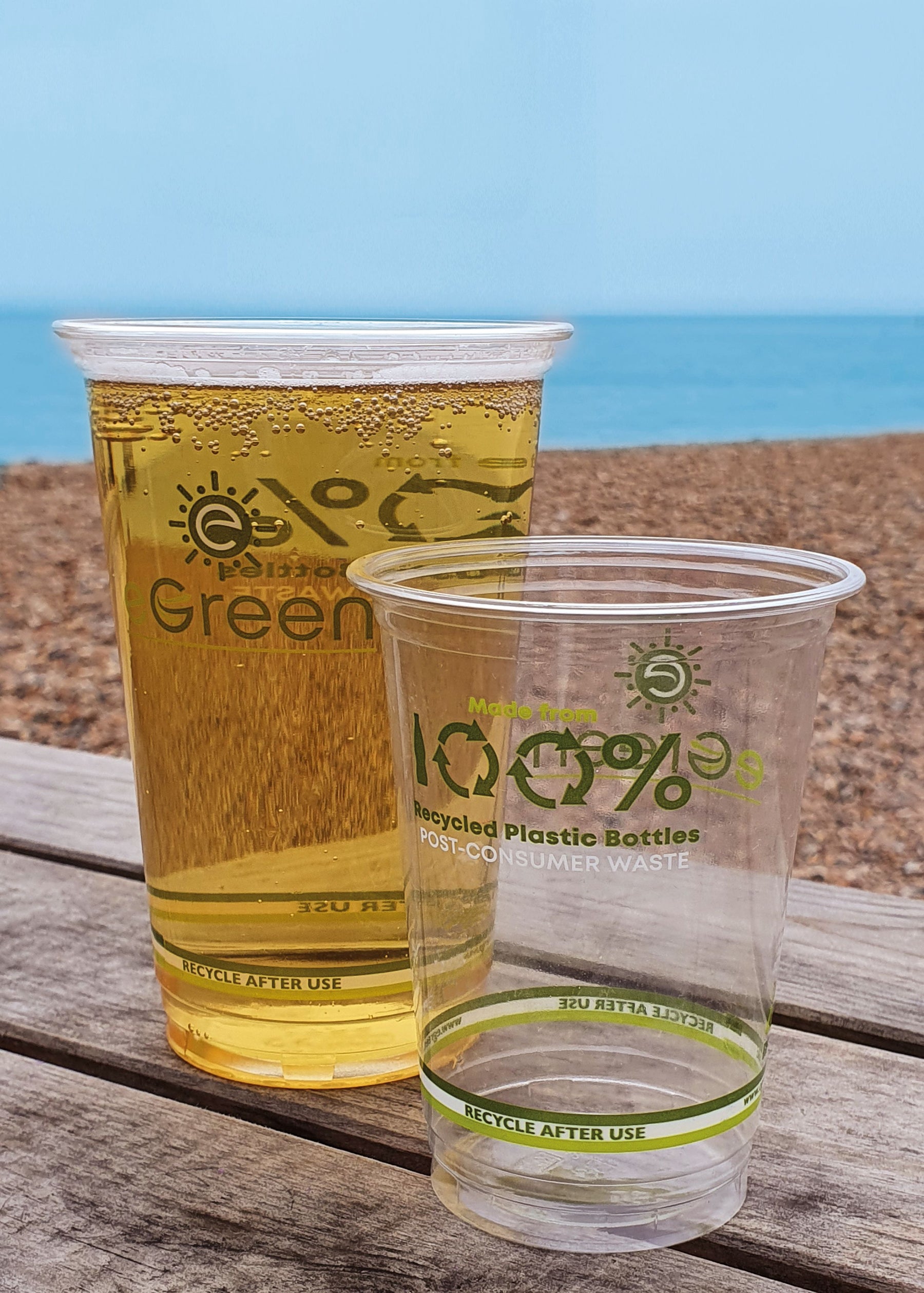 New 100% recycled rPET beer cups.
Go Green with our range of 100% r-PET pint cups. These eco-friendly products are made from food safe, 100% post-consumer waste, from items such as water and soda bottles, using carefully selected 100% recycled material, guaranteeing a high quality product with excellent clarity. Manufactured from 100% Post-Consumer Waste = No plastic packaging tax. The material we use (used PET bottles and cups from events and festivals) is collected sorted, cleaned and re-ground before being used in manufacturing again, ensuring this valuable material has a second use and diverts it from landfill, our rivers, streams and oceans.
The material is sourced from an EFSA (European Food Safety Authority) registered supplier in accordance with EU282/2008 regulation on recycled plastic materials. Please ensure you recycle after use and help create a circular economy.
You can find these in our recyclable section.