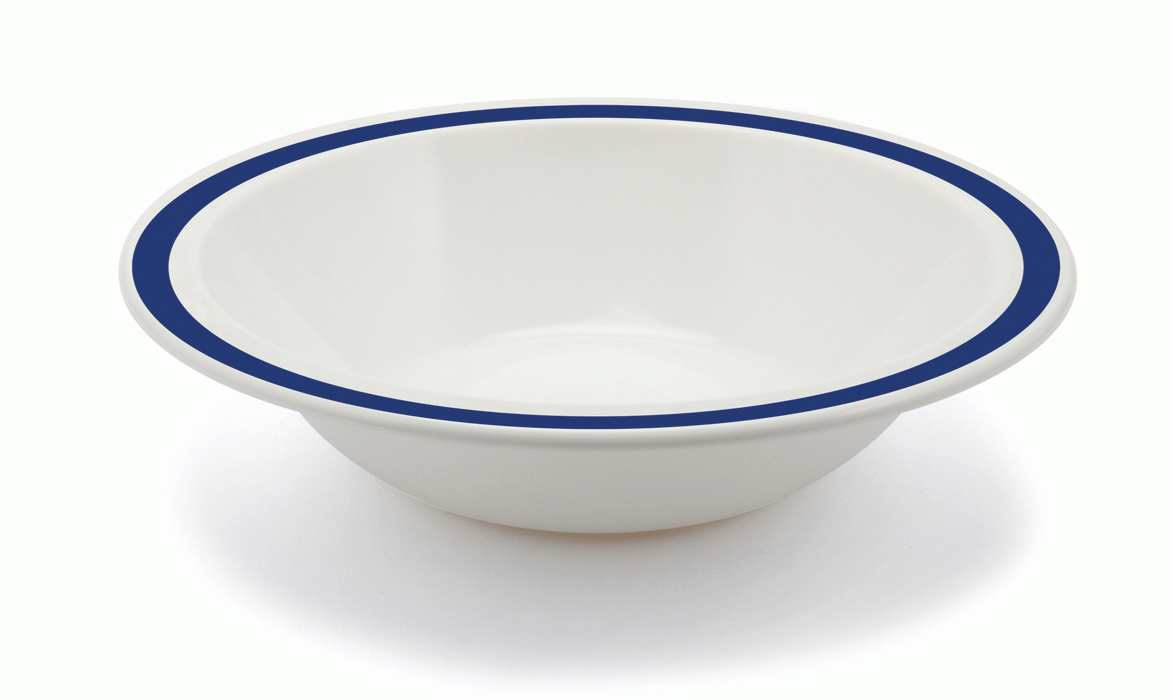 Unbreakable Plastic Bowl – 17cm – Solid Colour Rim - Polycarbonate
Orders placed by 2pm Mon-Fri will be dispatched same day.
SELECT PACK SIZE BELOW
This 17cm Narrow Rimmed Duo Bowl is available in white with colour bands around the rim.

It is perfect for serving cereals, porridge, dessert or portions of soup. The bowls are very lightweight and extremely durable.

It is made out of high quality polycarbonate plastic, which is virtually unbreakable and will not shatter or splinter.

These bowls are dishwasher safe and very easy to clean with high stain resistance. They are also microwave safe for reheating food.